Your Nissan Pathfinder or Rogue is a long-term investment, and figuring out the best payment plan for your lifestyle so you can enjoy every moment of the ownership experience can make all the difference. Let the team at our Nissan dealership near Syracuse go to work for you to find which lender offers the best rate, or which new car specials are available for you to take advantage of.
The knowledgeable Nissan finance experts at Matthews Nissan of Clay are here to help you weigh whether to buy vs. lease a car or walk you through the finance application process. We want to make the car-buying process seamless for you, and to help you get started we've put together a list of auto financing FAQs we come across most.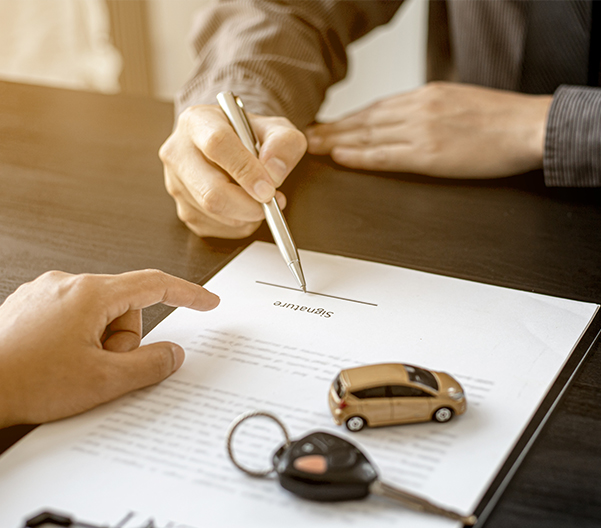 Nissan Financing FAQs
What are current interest rates to buy a car?
The average auto loan interest rate is 6.07% for new cars and 10.26% for used cars, according to Experian's State of the Automotive Finance Market report for the fourth quarter of 2022.
How do I get a good interest rate?
To get the best rates, you'll need a very good or an exceptional credit score. If possible, improve your credit score before you apply for a loan. A higher down payment usually qualifies borrowers for a better interest rate because the lender will have less risk.
How much of a down payment do I need to finance a car?
A down payment of 20% on a new car or 10% on a used car is usually sufficient, though your credit score can affect this. The size of your down payment largely depends on the value of the vehicle you're looking to purchase. However sometimes little to no money down may be possible.
What additional costs will I be responsible for when buying a new car?
Other fees to consider include the vehicle registration fee, sales tax and documentation fees. Other vehicle ownership expenses include fuel, insurance and maintenance (tires, brakes, oil changes and repairs).
How can I find the value of my trade-in?
We strive to make figuring out your trade's value as easy as possible by partnering with Kelley Blue Book®. Simply click the value a trade in button, which can be found in the details page of the car you're interested in buying. It takes no time at all!
Does my credit score impact my loan rate?
A higher score increases a lender's confidence that you will make payments on time and may help you qualify for lower interest rates.
I have a low credit score -- can I still finance a car?
Although having bad credit -- a credit score between 300 and 500 -- can make getting a car loan more challenging, it isn't impossible. At Matthews Fresh Start Financing we can help!
I don't have a credit history yet -- can I still finance a car?
It's possible to get approved for a car loan with no credit, but unless you have a cosigner to help you, your options may be limited. At Matthews Fresh Start Financing we can guide you through the process.
What's the best length for a car loan?
Determining the length to take out a loan is a personal choice. A longer loan may have a more palatable monthly payment, while a shorter term will result in paying it off quicker.
Can you offer a better interest rate than my pre-approved rate?
Oftentimes, we do get customers better rates than their pre-approved rates. Manufacturers often have 0% or low interest rates that banks and credit unions can't compete with.
Can I reduce my monthly car payments down the road?
Reducing your monthly car payments would require you to refinance your vehicle. You might be able to get a lower interest rate with the same term remaining on your current loan, which means you pay less each month. Or, you can refinance at a longer loan term, making your monthly payments lower. You may also be able to trade in your vehicle and get a lower monthly payment.
Can I sell my car while I'm still paying it off?
Yes, you can sell a car with a loan, but the loan will have to be paid off before you can transfer the title to the new owner. Here at Matthews Nissan of Clay…. WE BUY CARS and we can help you make that process easy.
Can I add a warranty when I buy a car?
That is a great question everyone should ask themselves. Yes, you can add a warranty. Today, cars contain somewhere between 1,500 to2,000 copper wires -- totaling over 1 mile in length. To put that into perspective, in 1948, the average family car contained only about 55 wires, amounting to a total length of 150 feet. Also, cars today can have as many as 50 different computer systems in them with the average repair cost between $1,000 and$2,500. Unless you have the money set aside for a repair, you might seriously consider adding a service contract.
Are you ready to shop the new Nissan inventory or see our used cars for sale? Find your dream car and reach out to our team to get pre-approved for an auto loan or to discover our Murano or TITAN specials. We're here to help you navigate the auto financing process, so you can get the best possible rate and payment plan for your budget.